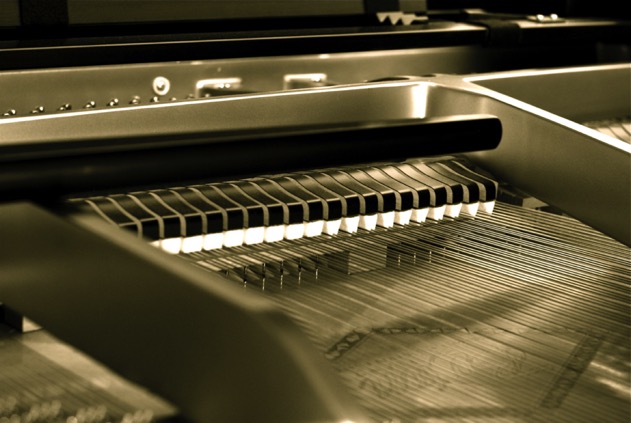 🌟🌟🌟🌟🌟 Nov 11, 2016
Awesome teacher my daughter is five years old. When first started she was very shy. She is showing awesome progress and Dr. Popov have patience to teach and makes the class fun. Also his way of teaching is exelent. I definately recommend him.
Reinier S.

🌟🌟🌟🌟🌟 May 6, 2016
My 5 year old is interested in learning the violin. I loved music growing up so wanted someone who would encourage her but be patient and start slowly. He is calm, clearly adores music and is slowly having my daughter embrace the instrument and all thay studying music encompasses. We have had 3 lessons so far but she is very keen, already progressing bit by bit, and is receiving the encouragement she needs. A wonderful calm and gentle mentor. I hope he persists and she remains so enthusiastic.
Kate B.

🌟🌟🌟🌟🌟 April 22, 2016
To teach at home my daughter piano. There were the rudiments of music which my daughter needed to learn but Eriko was able to manage this topic fun. My daughter was also happy and we will definitely come back to the Bellissima Music Academy next season.
Joanne V.

🌟🌟🌟🌟🌟 July 22, 2015
I am 25 years old. When my husband surprised me with a violin I was overwhelmed with excitement (I've always wanted to play) I felt a little discouraged because I've never played an instrument before, which would make this journey hard enough, in addition to starting a particularly difficult instrument at 25 years old! Hristo truly is an amazing teacher. Any doubt I had in myself is gone. Within 3 lessons I was already able to read sheet music and play basic songs. Hristo has established a very solid foundation for me that I will be able to build on for years to come! I definitely recommend the Bellissima Music Academy for anyone who wants to either continue their violin journey or start a brand new one at any age!
Katrina O.

🌟🌟🌟🌟🌟 July 22, 2015
I started taking lesson lessons from Eriko 7 months ago, and I have had an amazing learning experience. From the first day, Eriko greeted me with a smile when I walked and asked me about my goals. Since then she tailored lessons to meet my original goals and encouraged me to keep striving through my short falls. In the 7 month period, I have made it through one beginner book, four short songs, and I am working on my first full song (also 5 scales, arpeggios and cords). She is a personable teacher who works with each student at his/her ability. I highly recommend her no matter what level you are at.
David R.

🌟🌟🌟🌟🌟 March 21, 2015
My son Jake started piano lessons with Eriko when she was teaching at Baldwin Wallace college. He was 11 years old at that time and the experience was exceptional. We continued lessons until he started college with his major in piano performance. In addition to the piano lessons, jake attended summer music camps every year and the experience was wonderful. He met many new friends who had the same love of music that he did and they have remained in contact. If not for Eriko, I do not believe Jake would be where he is today. She was a wonderful and gifted teacher and I am so grateful for all that she did with Jake. He has worked in several music theatre performances and most recently played piano and conducted in the BW musical "Dogfight". In addition, he accompanies other instrumentalists which is a skill he learned from Eriko. Eriko has truly shaped him into what he is today and has given him a great career track!
Cindy T.

🌟🌟🌟🌟🌟 March 11, 2015
Our 9 year old daughter, Audrey, started piano lessons with Eriko 4 years ago and because of her has grown to love music, love playing piano, and has progressed quickly. We cannot say enough about the character, professionalism and care that both Eriko and Dr. Popov put into their teaching and music. Eriko seemed to know just how much she could challenge our daughter without frustrating her. Their connection was unique and we genuinely miss them both.
Nancy & Phil G.

🌟🌟🌟🌟🌟 March 9, 2015
Child/student and parent experienced a very interpersonal relationship with the music instructor, Ms Eriko, and the lesson taught. The student is very enthusiastic as reflected in her attention and responses to the directions given. A good start is very important.
Lamar W.

🌟🌟🌟🌟🌟 December 31, 2014
Barbara B.

🌟🌟🌟🌟🌟 September 18, 2014
Hristo is an inspiring teacher! My daughter, Samantha, took classes with him for a year, a couple of years ago as an advanced student, and Hristo was the best thing that happened to her! Not only did he improve her playing, he changed her whole attitude toward the instrument. He is exceptional and terribly missed!
Denise M.

🌟🌟🌟🌟🌟 September 10, 2014
I am pleased to recommend Dr. Hristo Popov as an outstanding violin instructor for children and adults. I have known Dr. Popov for the past 4 years and have had extensive contact as a violin student, the parent of a violin student and a parent volunteer at string camp and various other music festivals. Dr. Popov is a superb musician, a true virtuoso violinist. Although many individuals who have such outstanding musical talent do not excel as teachers, Dr. Popov is the exception. His teaching skills are top-notch. My daughter, Annie was born extremely premature and spent 6 months on a ventilator in the neonatal intensive care unit. Due to her medical issues, she has a variety of hand-eye coordination problems which would typically make the violin impossible. Dr. Popov has been very patient and innovative to adapt the traditional methods and create new ways to help Annie learn the violin. He is patient and creative, always encouraging and great with children! Dr. Popov is able to relate well to students of all ages and skill levels. As an adult student, I started violin lessons with Dr. Popov at the age of 46. He adapted the teaching methods again to suit my work schedule and my practice needs. I have enjoyed learning so much that I have been eager to participate with the children in many of Dr. Popov's concerts and music camps. As a physician, I am very busy. Dr. Popov has been very patient with my adult learning needs and was even able to adapt a series of hymns for me to play with his as a duet. Above all these assets is the wonderful humanistic touch the Dr. Popov brings to his teaching. Over the recent years, he has instructed students who have lost dear members of their families, tackled serious medical illness and worked through a variety of learning, sensory and behavioral disabilities. For these students, Dr. Popov has used the violin to open the door to knowledge, healing, comfort, friendship and happiness! I cannot say enough great things about the concern and devotion that Dr. Popov brings to his students. He is a character builder, a friend and a mentor!! There is no finer violinist or teacher than Dr. Hristo Popov.
Deanne W.

🌟🌟🌟🌟🌟 September 2, 2014
Dr. Popov provided violin and viola lessons to our high school-aged daughter for 2 years. Her skills improved tremendously as did her confidence in playing more challenging pieces. We will miss him!
Denise R.